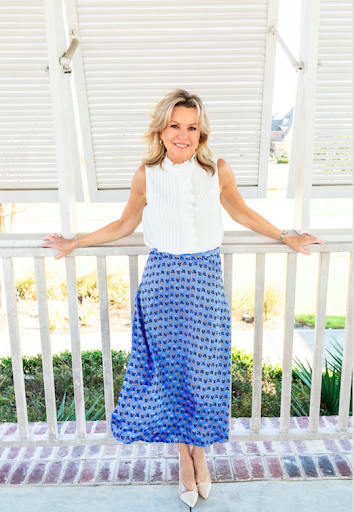 We sat down with our dear friend, Nancy Charbonneau, to talk about all things interior design, finding everyday inspiration and the process of turning your home into your "happy place."


How Did You First Get Into Interior Design?

I've always been a designer, creative, and entrepreneur in some sense. Growing up with a father who built the home we lived in and a mother and grandmother who were avid sewers, I loved the art of it all. In high school, I loved the idea of becoming an entrepreneur, to somehow take my love of creating and make a business out of it. I joined the Future Business Leaders of America club and loved it. I was also voted best dressed (which is so funny to think about today!).


After high school, I went to Georgia Southern University, where I left with a B.S. in Interior Design and a minor in Business. Upon graduation, I worked at a design firm in Vero Beach, Florida. Our work there was mostly focused on second homes, so that personal element was missing for me as most of our clients did not live in the area. When my husband and I moved to Atlanta a year later, I took the opportunity to start my own company there where I could develop closer client relationships, and haven't looked back since.


How Did Nancy Charbonneau Interiors Begin?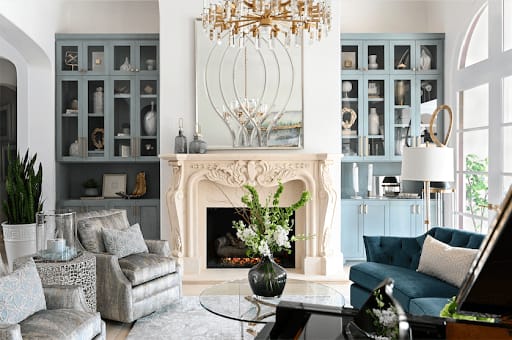 In 1998, my husband and I moved to Texas. After realizing there weren't many resources in the area for interior designers, I first got the idea to create a fabric and design retail store. That year, we opened Woodlands Fabrics and Interiors, which became one of Houston's most renowned design retail stores over its 18-year tenure. We sold bolt fabrics, furnishings and decor, and had a full-functioning drapery workroom and design resource library in the back. It was an amazing ride, and I learned so much about myself, entrepreneurship and design along the way.


In 2018, my business coach and I decided that for my company to become more profitable, we needed to pivot away from the retail model. We closed our retail doors and reopened as Charbonneau Interiors, a by appointment-only custom interior design firm and couture textile studio. We left our 15,000 sq ft retail location and moved into our 4,000 sq ft furniture warehouse, which we renovated to become our new design studio.


It was a huge transition—one that we're still evolving and growing today—but it has been the most rewarding, beautiful journey and I couldn't be more excited about where our firm is going today. It's also been a huge blessing to not have the burden of the retail side during the pandemic, which allowed us to really focus on our clients and their projects versus inventory and walk-in traffic.


Where Do You Find Inspiration?

My biggest source of inspiration comes from nature, being outdoors and traveling. I grew up near the mountains in Colorado, and have always loved outdoor sports and activities. In all of my designs, you'll find some nod to nature—whether through colors, finishes, textiles or art. I'm always drawn to water, trees, fluidity, organic movement and light—which is a big factor in not only what I design, but my process as well. Natural light inspires so many of my designs.
People are also a huge source of inspiration as the people involved in the project inspire so much of the design. This is why our slogan is "connecting who you are to how you live." I want your home to be a reflection of who YOU are, not necessarily what will be on the cover of a magazine (although that happens too!).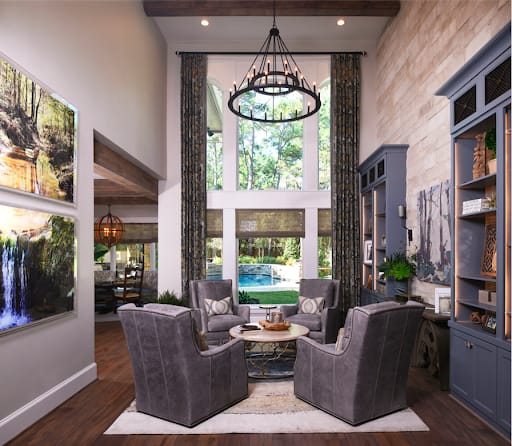 How Would You Describe Your Interior Design Style in Three Words?

Eloquent, joyful, light-filled.


How Do You Help Your Clients Find Their Personal Style?

Style is such a personal journey for a lot of people, and I love being a part of that with clients, especially when they aren't sure of the right words to describe what they're looking for. I really feel that style is more of a feeling than a descriptive term. It's easy to say farmhouse, modern, mid-century and traditional, but I haven't met a single client yet in my 20+ years who fits into any of those categories cleanly! Each project is inevitably a blend of different styles.

To identify our clients' personal aesthetic, we begin each project with an extensive (usually 2+ hour) conversation hosted by our COO. Our goal is to get to the heart of not only the project's scope, but our clients' hopes, dreams, personalities, schedule and more. The goal of this conversation is to understand how our client needs their home to feel and function. Based on this conversation, we may set a discovery day where we immerse ourselves in the client's life—what makes them happy, who their family members are, how they spend their time. All of this goes into the project design vision. We then find guiding vibe images and create a guiding vibe statement that will direct the project. We put together pin boards with initial material and selection samples to touch and feel.

Our goal is to translate all of this into a beautiful, eloquent design that will help our clients to ultimately live in their "happy place."


Your brand's ethos is very much steeped in connecting people to the places they call home through "eloquent design." What does "eloquence" mean to you?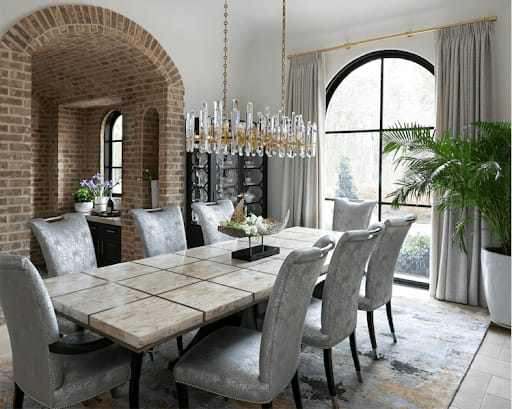 I love the word "eloquent" because it describes something that is done well and with thought. For me, the process of designing in an eloquent manner is something that's done very consciously. It's the feeling you have when you walk into a room and feel something that goes beyond what you're seeing. It's something you can't quite put your finger on, but you know you love this feeling when you're enveloped in it. That's the end result, but for us getting to that point requires:


1. Being before doing.
2. Being purposeful.
3. Aligning intention with purpose.
Finding our client's true self in order to go to a deeper level of living…and to us that means living with meaning and happiness.It's truly amazing to convey someone's true self in a place they call home. Our homes are a reflection of us…not a staged set that looks "pretty," but a place that has our souls in it.

Eloquent design is our design style, but it really encompasses everything…our approach, our process, our relationships. It's how we see the world—and we choose to see it through the lens of grace and ease. I think that's what design is here to help us do—exist in our own happy place with grace and ease.


You've Pulled Off Some Pretty Incredible Before-and-after Transformations. Like, Abracadabra! Tell Us About the Process Behind the Magic.

Well, it certainly takes a lot of creativity, work, persistence and teamwork to pull the magic off! Collaboration is crucial to every single thing we do—collaboration with contractors, craftspeople, clients, and most importantly, each other! With 15 incredible people on our team, the most important part of a successful project is making sure we maximize everyone's strengths and talents.


We do this through our project "pods", which are unique groupings for every single project. A pod typically includes: a lead designer, an assistant designer, an associate designer, a furnishings specialist and a systems manager. Sometimes more, sometimes less—it's truly unique to each project!


Once we have a solid foundation of the direction we're taking, we begin our conceptual design phase. This is where we create vision boards, pull fabrics from our in-studio resource library, create Pinterest pages, search Houzz boards—anything we can do to round out our research and get our creative juices flowing! We have life-size, upholstered pin boards in our studio, so when we begin a project the pod will usually start pinning ideas throughout the week as inspiration strikes. Sometimes words and quotes find their way onto the board, too. There are no rules!


This board eventually turns into a curated client presentation with preliminary drawings that our amazing technical designers render, and from there we start refining the details and specifics with our clients.


During conceptual design, we create a "guiding vibe statement" for each project. The guiding vibe statement is like a track to keep our project train running in the right destination. We work closely with our in-house copywriter to craft this, and once it's done, we use it as our North Star throughout the entire project to make sure every single thing we source and design stays true to our original intention.


The reason why I want to share so much about our conceptual design phase is because it really is the foundation for everything we do—all of our successful projects begin with an in-depth conceptual phase. It's absolutely vital that we stay on the same page with our contractors, builders and clients. This extensive phase helps us do just that and successfully get to those beautiful before-and-after images!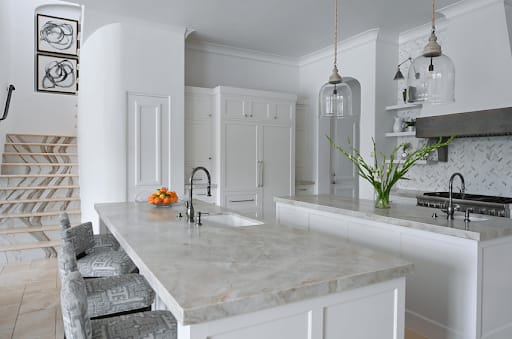 After the conceptual stage is complete, we move into our detailed design phase, which is where we find the specific items, finishes, fabrics, and more that "color in" the lines we preliminarily discussed in the conceptual phase. We often source across the country for our clients, so this is where we'll go to Dallas or North Carolina with clients to find specific items so we can have that "see, feel, touch, sit" factor. We have an extensive technical design team on staff as well, and detailed design drawings and 3D renderings are a big part of our process.


During detailed design, our designers work closely together to create lifelike images of the finished spaces so our clients can really immerse themselves in our creative process. Not only is it helpful for us to "see" the designs this way, but it's also vital for our contractors and builders. Each measurement is crucial and accuracy is key, so these drawings ensure that every single piece and every single detail is accurate, precise and clear to all parties involved. Again—we couldn't get to the "after" image without our drawings!


Once we've spec'd, sourced and finalized all of the details (and there are always a lot of them), we move into our ordering, procurement and installation phase. We have an expeditor on our team who ensures the entire department is smooth, on track, and accounted for, and she's such an amazing resource to have.


How Long Does It Take to Complete an Interior Design Project?

We mostly work on whole-home renovations and new construction projects, so this entire timeline can take anywhere from nine months to two years, depending on the scope. It's hard to consolidate that process into a simple answer, because there is so much more that really happens behind the scenes to create those before-and-after photos. At the end of the day, everyone on our team has an important role, and it's really the synergy and harmony of the team that makes us successful at what we do!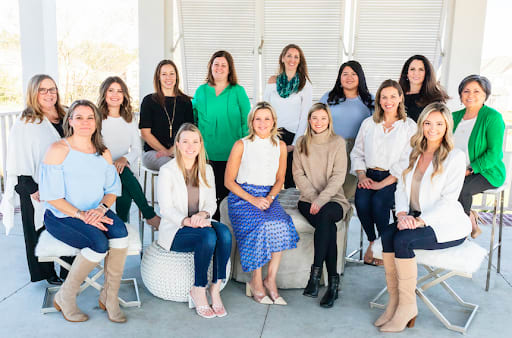 Nancy and her amazing team!


What Do You Find Most Challenging When Designing a Home?

While every project is different and presents its own set of opportunities, this new era has been particularly challenging when it comes to sourcing and product procurement. Long lead times, freight issues and price increases are a daily obstacle for us, and we have to communicate clearly with our vendors and clients to make sure we all stay on the same page about our needs. For example, we may find the perfect piece for our design, but realistically can't wait for the lead time or backorder date.


As challenging as the pandemic has been, it's pushed our team to be more creative with how we source and create pieces for our clients. We're creating more custom pieces than ever for our clients because it's the more timely option. Rather than waiting on manufactured goods, we've been able to nurture some really beautiful relationships with local craftspeople to make (from hand!) exactly what we're looking for. Lately, this has been via custom art commissions, bed frames, upholstery, metal pieces—even custom doors and woodworking.


I think this has been one of the biggest blessings to come out of all of this, and at the end of the day we're all winning from it—local craftspeople are staying in business, we're able to design exactly what we're looking for, and our clients get a one-of-a-kind, completely custom piece they can cherish for years to come.


I Know You're Also a Very Talented Watercolorist. How Does Your Background as a Painter Influence Your Approach When Starting a New Project?

Well, painting and watercoloring is something I've enjoyed as a hobby since I was a kid. I also had the luxury of going to design school before computer design classes were a thing, so we would render our designs by hand in pen and ink and watercolor. I've always been drawn to the fluidity and natural motion of the paintbrush, and especially with watercolors, how you can mix and blend the paints. It's always fluid, never forced.


I think this is really the foundation for how I approach projects. I'm a big believer that you should never have to force things in your home (or your life, for that matter). Being fluid, creative and open to different perspectives is critical to any successful project, and I think that's something I bring to my clients everyday that carries over from my love of painting.


Do You Have Any Signature Colors or Textiles That You Love to Work With?

I tend to lean toward natural, organic colors and textures—I think the real story of a space comes alive when both can sing together, in harmony. My biggest source of inspiration comes from being outside in nature, so I like to incorporate naturally occurring hues and aesthetics in my designs. I also love things to not perfectly match, like in nature, with brilliant pops of color and unexpected accents.


What Do You Enjoy Most About Interior Design?

For me, the biggest reward comes at the end of a project when we see how our clients feel in the spaces we've created. Our entire goal is to create spaces you can feel and that embody the essence of who our clients are. I love the process of developing and creating that vision, and I LOVE witnessing how our clients feel at the end!


What Do You Enjoy Most About Interior Design?in Your Opinion, What's the Most Important Room in the House?

I think it's hard to give a blanket response because it's so dependent on the person! All in all, the most important room in your home is wherever you spend the most time. Our spaces are here to enhance and elevate us—whether that's gathering in the kitchen or being productive in a home office. If you're putting your time and energy into a space on a daily basis, it should give you some of that strength and energy back.

For me, this is absolutely my home office, which is why it's one of my favorite spaces in my home.


What is the single most important lesson you learned when pursuing your degree in interior design?

That it's really critical to work in the industry first through an internship! Fortunately, I had the opportunity to do just that. During my last semester of college, I interned at a model home merchandising and staging company. The company was in a huge financial crisis, and I got to witness the reality of being in design AND the importance of running a profitable business. Without that experience I don't think I would've had the profit-minded perspective that a design business needs to endure. There's a lot to be said about getting "street smart" in addition to being "book smart."


What Are Some of Your Favorite Home Decor Brands?

If I answer this question in regards to brands that are available to the public versus the brands we use through our trade accounts, I have to mention brands that have fantastic customer service. We virtually deal with millions of dollars in product for our clients every year, and at the end of the day, if the brand is hard to work with or has poor service, we will not use them. We typically order from our trade accounts as we have wonderful representatives who assist with any issues.

These brands include F. Schumacher & Co., Thibaut, Loloi, Surya, Furniture Classics, Taylor King, John-Richard, American Leather, Hunter Douglas, Ambella Home, Arizona Tile, Farmhouse Stone, ProSource and many many more!


Who Are Your Favorite Style Icons?

I have so many—it's hard to narrow it down! Here are my top three:

1. Kelly Wearstler – I LOVE her modern, luxurious and non-apologetic style.
2. Martyn Lawrence Bullard — His glamorous and sophisticated style is immersive and experiential.
3. Es Devlin – She's simply amazing! Her creative talent is beyond this world.
What's Your Favorite Movie Set Design of All Time?

Well, it's a television series, but I absolutely loved the set of "Mad Men." I couldn't wait to watch each episode just to see the decor!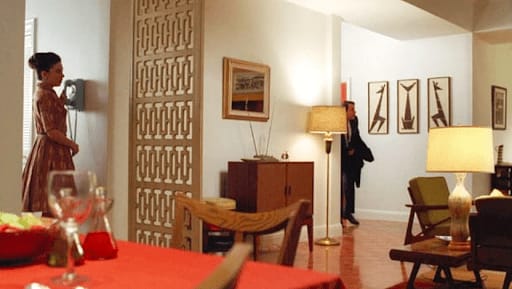 Photo credit: AMC


Favorite Album of All Time?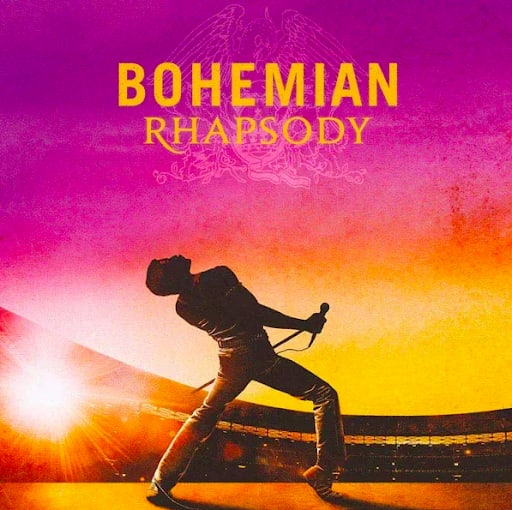 The one and only Freddie Mercury doing his thing!

This is hard to narrow down as I (A) grew up in the '70s and '80s (aka the BEST music years ever!!), and (B) love so many music genres! Some favorites would include (wow, these really date me): The Rolling Stones' "Some Girls," Journey's "Escape," Tom Petty's "Full Moon Fever," AC/DC's "Back in Black," Queen's "Bohemian Rhapsody," James Taylor's "Greatest Hits," and Justin Timberlake (ANY album).
David Nevue's "Whisperings" is my favorite to fall asleep to every night.


Favorite Place in the World?

Anywhere outdoors!


What Are You Currently Reading or Binge-watching?

I read a lot. I'm currently reading: "The Daily Bible," "Whole Brain Living: The Anatomy of Choice and the Four Characters that Drive Our Life" by Jill Bolte Taylor, PhD (for the second time) and "Breaking the Habit of Being Yourself: How to Lose Your Mind and Create a New One" by Joe Dispenza.Oh, and I just finished binge watching "Ozark"!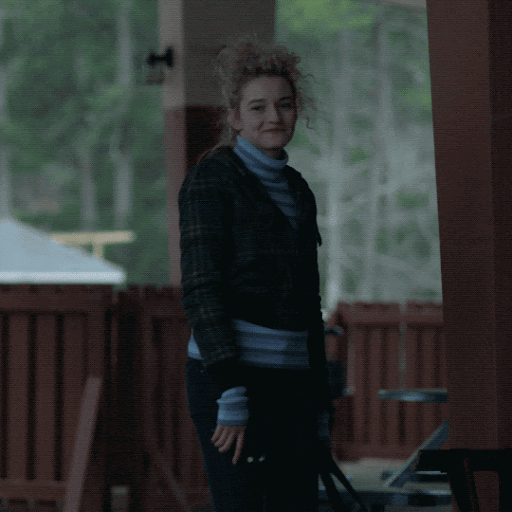 #TeamRuthLangmore


What's the Best Advice You've Ever Received?
My grandmother always reminded me to not give my design services away for free. She did it as a hobby and always felt she got taken advantage of. Any advice for homeowners who are trying to design their home during the pandemic? Be patient! Nothing is quick or easy right now, so be flexible and enjoy the journey. Wise words to end on—we couldn't have said it better! If you're looking for a
top Houston interior designer
to do a home renovation or design your new home from scratch, check out
Nancy's amazing portfolio
and
connect with her
to discuss your project.