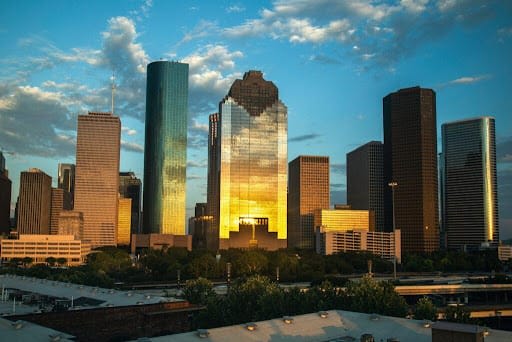 Downtown Houston, Texas
For several years now, people from across the US (and around the world) have been relocating to Houston, Texas. Celebrated for its diversity, rich culinary scene and affordable cost of living, Houston is one of the top relocation destinations in the country. Boasting a historically bustling economy rooted in energy, advanced medicine, and space exploration, Houston is one of the best cities to live in Texas.
Now that you've decided on Houston, there's one more major question to answer: what area should I move to? Below, here's why we recommend The Woodlands.
Is The Woodlands, Texas a good place to live?
Yes! Consistently voted as one of the
top cities to live in the country
for living, raising a family, and retirement, The Woodlands is hands down one of the best places to live in Houston. The perfect place for singles, couples, and families alike, The Woodlands truly has something for everyone.
With just over 118,000 residents as of 2021, The Woodlands is a wonderful place to live because it offers both the charm and relaxation of a small town along with the excitement of living in a big city. Home to a variety of major companies and over 2,000 small businesses, The Woodlands is a thriving community where people from all over the world come to work, live and play.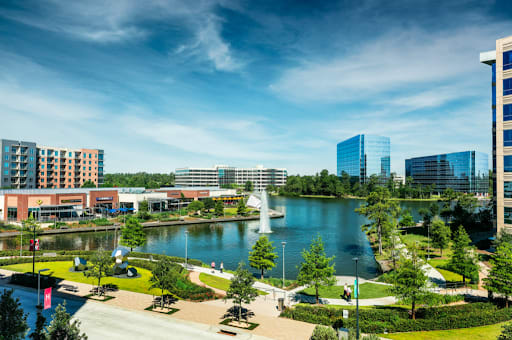 Photo credit: Visit The Woodlands, LinkedIn
Founded in 1974 by real estate developer George Mitchell, The Woodlands is broken up into nine distinct villages. Here we're surrounded by beautiful towering trees and over 140 parks that are woven into more than 220 miles of hike and bike trails. As you wander through the villages of The Woodlands, you'll notice each community's diversity, unique character and premier amenities, like Hughes Landing, Market Street, and the Waterway.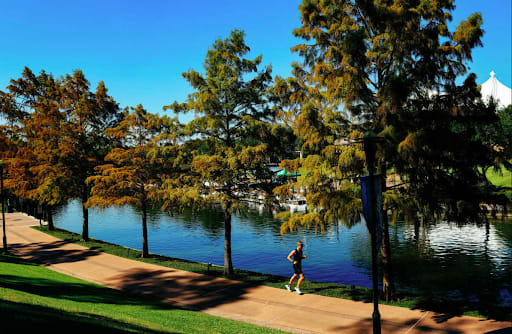 Photo credit: Chron.com
Each village contains mini neighborhoods that we call enclaves. These enclaves offer houses as low as $100,000 up to multi-million dollar homes. So no matter what village you live in, there's a variety of housing options to choose from all within walkability to some of the nation's best public schools, shopping and dining.
Located within a short drive to our International Airport, about 30-40 minutes from downtown Houston, and 3 hours away from Dallas, San Antonio and Austin, Texas, The Woodlands is perfectly situated for both international travel and weekend getaways, making it the perfect home base.
For more information on living, working and playing in The Woodlands, check out our
online directory
. If you're looking to relocate to The Woodlands, TX and need help finding a special new place to call home,
let's talk
!