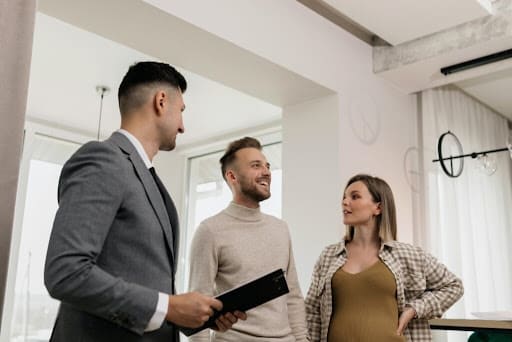 In the past couple of years, it's been a tough market for buyers across the nation. If you've been trying to buy a home in the Houston market—or anywhere else for that matter—you know that the competition is stiff. This is why you need a buyer's agent who has a proven track record of getting buyers under contract faster than the competition.
Before you hire a real estate agent, interview at least 3 candidates and be sure to ask the following questions:
1. How many buyers have you helped purchase a home in the past year?
This may be the single most important question on this list! This answer is a huge indicator of the agent's ability to manage a transaction from start to finish with proven success. It also gives you quick insight into their real estate acumen, knowledge of the local market, assertiveness and last but definitely not least: negotiation skills.
2. What is your negotiation style?
An excellent agent has to have excellent negotiation skills. There's really no other way around it. Getting insight into an agent's negotiation skills is paramount as it can make or break your deal. You want an agent who's an assertive and sharp negotiator. This is what will give you a leg up on other buyers—particularly in a multiple-offer situation! Ask them to give you real-life examples of negotiation tactics they implemented to secure a deal.
3. Are you familiar with the areas that I'm interested in moving to?
You ideally want to partner with an agent who has experience in your neighborhoods of interest. Not only will the agent have established strong connections with key real estate players in these areas, but they'll also have insider information on what homes are actually going for. These facts are critical to know before submitting your first offer to a seller. This way, you can be confident that you're putting in a bid that's competitive yet reasonable!
4. Do you work with clients in my price range?
This is a good question to get out of the way. Knowing the price range that your buyer's agent focuses within will dictate how they approach your transaction. For example, if your agent works primarily with clients in the million-dollar price range and you're looking for a home that's $200K, it may not be the best fit! You want to know that your agent has valuable relationships with other agents who are selling homes at comparable prices.
5. May I speak with one of your previous clients?
An excellent buyer's agent will have no issue putting you in contact with a past client. Requesting this opportunity to connect is your opportunity to ask more in-depth questions. What was it like communicating with the agent? How often did they keep you informed throughout the transaction? Did you spend above or below the initial list price? If above, how much over? It's important to get honest answers to these questions so that you can make the best decision possible!
Are you finally ready to purchase a home in this super-competitive market? Please consider interviewing one of our buyer's agents. Call us at
(936) 238-7122
to get the conversation started!