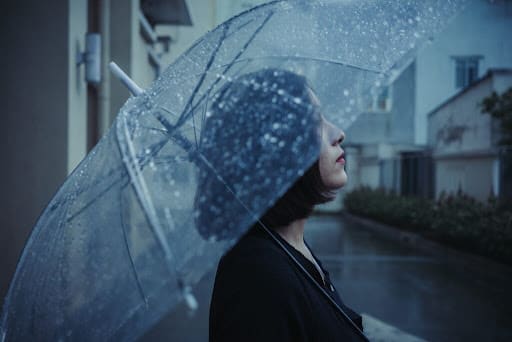 Houston and other cities near the Gulf Coast can get hit by some pretty heavy rains, winds and storms during hurricane season. Unfortunately, these things come with the territory that we live in.
The good news is that it's never too early to start preparing for hurricane season—from having a family flood survival plan

to making sure your property and personal belongings are covered. Read on for more information on flood insurance and whether it's right for you.
When is hurricane season in Texas?
Houston hurricane season generally begins in June and typically ends in late November with August and September being the most active months for severe storms.
What are flood zones?
Flood zones are communities that have been classified by the Federal Emergency Management Agency (FEMA) based on their risk for flooding. Since 1968, FEMA has categorized over 20,000 communities across the US into different flood zones. There are three different categories: low risk, moderate risk and high risk. High-risk flood areas begin with the letters A and V. Given their higher risk for flooding, these communities are eligible to participate in FEMA's National Flood Insurance Program (NFIP).
Low to moderate-risk flood zones are indicated by the letters B, C and X. Although these areas are at a lower risk for flooding, statistics show that 1 in 3 flood claims are filed by property owners in these areas. Just something to think about…
What zones require flood insurance? Is flood insurance mandatory in Texas?
If you have a federally backed mortgage and your home is in a high-risk zone beginning with the letters A or Z, you are required to purchase flood insurance.
The state of Texas does not mandate flood insurance but many mortgage lenders require homeowners to have flood insurance—specifically if you have a government-backed mortgage or live in a 100-year floodplain.
For greater context, the likelihood of a flood happening is often referred to in these terms: a 100-year flood, a 500-year flood, and a 1,000-year flood. Properties in 100-year floodplain areas are said to have a 1% risk for flooding in any given year whereas those in 500-year floodplains are estimated to have a .2% risk for the same timeframe. However, Houston floods are happening much more often than these rules of thumb would suggest—even in neighborhoods that aren't considered flood-prone areas.
Should I get flood insurance for my home?
The answer is entirely dependent on the following factors: your property's flood zone, the terms of your mortgage loan, and your risk tolerance. No matter where you live, there's always some risk that your home could flood. My personal advice:
everyone should get flood insurance— whether your home is in a flood zone or not!
Is The Woodlands, TX in a flood zone? How do I find out if my property is in a flood zone?
As with any other area in Greater Houston, any community in The Woodlands can flood, especially if your property is near a body of water. To find out if your community is in a flood zone (and an NFIP participant), visit
FEMA's Flood Map Center
online and enter your address for more information.
Does homeowners insurance cover floods?
Good question. Homeowners insurance is NOT the same thing as flood insurance and does not cover flood damages—flood insurance is an entirely separate policy. Most homeowners insurance policies will cover water damage that is unrelated to natural disasters (i..e., plumbing issues, etc.). However, a distinction is made between water damage and flood damage.
What does flood insurance cover?
Flood insurance covers the damages and/or loss of your physical property and personal belongings due to flooding.
How much is flood insurance in Texas?
According to QuoteWizard, the average flood insurance quote in Texas is around $676 a year.
How much flood insurance do I need?
If your home is in a high-risk flood area, calculate the total value of your property and possessions to determine a reasonable amount that would cover damages in the worst case scenario. Just remember that the cost to rebuild a property would be different than the home's market value, so you'll want to discuss these details with an insurance agent who can advise you on just how much coverage you'll need (and whether NFIP or private insurance is best for you).
Just to give you a baseline, the NFIP provides the following coverage limits:
Building structure: $250K

Personal Property: $100K

Valuables & Business Property: Up to $2,500 for fine art, collectibles, furs, jewelry and business property combined

Additional Living Expenses: No coverage
Please keep in mind that most flood insurance policies have a 30-day waiting period before going into effect, so this is definitely not something you want to put off! Ready to get a head start on preparing for hurricane season?
Schedule a consultation with an experienced insurance agent
to discuss your options today.