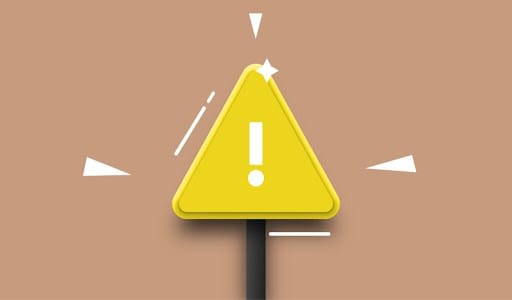 Whether it's your first (or third) time around the monopoly block, selling a home can stir up anxiety in anyone. However, taking the right steps—and dodging the stumbling blocks—will get you to the finish line in half the time.
Here's a quick roundup of common pitfalls to avoid during the selling process:
Mistake #1: Pricing Your Home Too High
Always, always work with a savvy Realtors® who knows the market—particularly your neighborhood—inside out and can price your home accordingly. Many homeowners make the mistake of overpricing their property, especially now in this sellers' market, and wind up losing money in the long run. A house that's priced way over market value in comparison to comparable homes can turn off potential buyers who do one of two things:
1. Look at other properties and never look back
2. Still consider your home but wait for the price to drop—which often leads to a situation where houses sit on the market for days and days longer than expected
So, get with a real estate agent who has done their research to help you set a strong yet reasonable price for your property!
Mistake #2: Listing Your Home as FSBO
FSBO = for sale by owner. Many homeowners believe that selling their own home without the assistance of a real estate broker will save them money. This is NOT the way to go! Going it alone can actually cost you money.
In an effort to "cut out the middleman" and save 3% of the sale by paying the buyer's agent only, many homeowners miss out on the benefits—particularly financial—of listing with a broker who has perfected the method of driving multiple offers, managing the transaction and expertly negotiating the sale through inspections. Here's a snapshot of the difference:
Listing with a broker – This approach generally results in having multiple offers to choose from that are 10–20% over the list price and only paying a broker 3% of the final sale
Listing as FSBO – This approach often results in having one offer from a buyer's agent who doesn't represent your interests and money is ultimately left on the table or lost in other ways in the future
So please remember: hiring a real estate broker is more like investing in yourself—it really does pay off in the long run!
Mistake #3: Not Prepping Your Home for Sale
A very common seller mistake is believing that the market is so strong that buyers will purchase your home as is. Wrong! The reality is we want to make a winning first impression when showing your home to potential buyers. How do we accomplish this? By executing on the following:
Staging – Staging your home is so important! It not only helps to showcase your home's best features, but also helps to minimize its imperfections. There's a reason why people are so in awe when touring those HGTV homes! Put in the effort to give your property that "wow factor" too, which statistically drives higher offers!
Cleanliness – This one is obvious, but always make sure your home is in impeccable condition prior to showings! You'll want to make your home as available as possible for random showings, so remember to present a clean and clutter-free image!
Depersonalizing – Find a place to tuck away family photos, travel souvenirs, children's toys, etc. This is so important as it helps create a visually clean slate for buyers to envision themselves living in your property!
Minor repairs/updates – Major renovations and remodeling may not be necessary; however, giving your front door and all the rooms in your home a fresh coat of neutral tone paint can go a long way! Along with updating the exterior, like the mailbox and light fixtures, make sure things like sinks and toilets are functioning properly when buyers tour your property. This instills confidence that they are investing in a well-maintained home that won't become a money pit in years to come.
Ready to list your home in The Woodlands or Greater Houston, TX?
Give us a call
to get started!